Project TLT X-Trail Hauler Trailer
(Fall 2010)

Had the trailer out late this fall, thought I would test it out. It worked out real good
for gathering wood, and hauling my 1/10th scale Camaro around.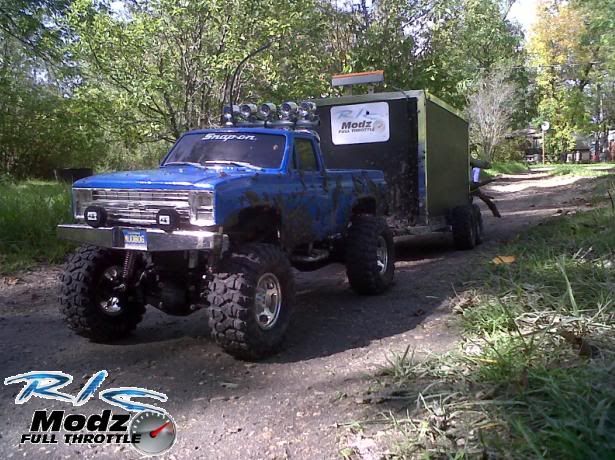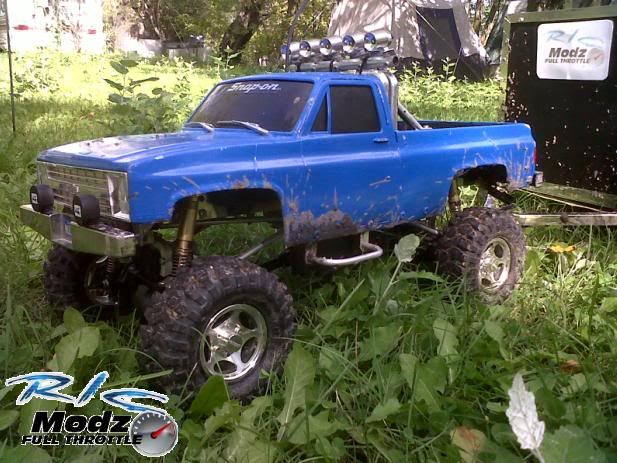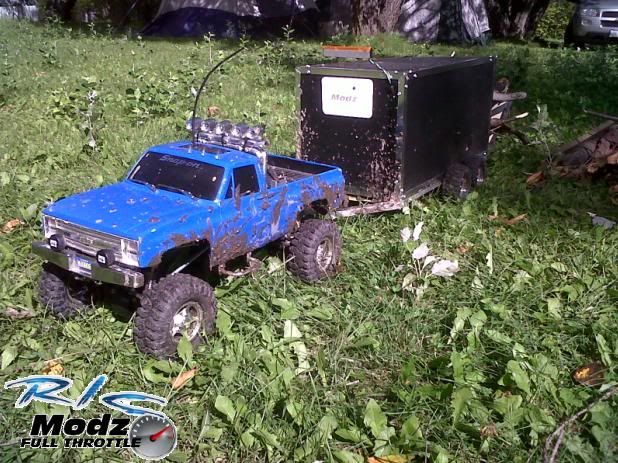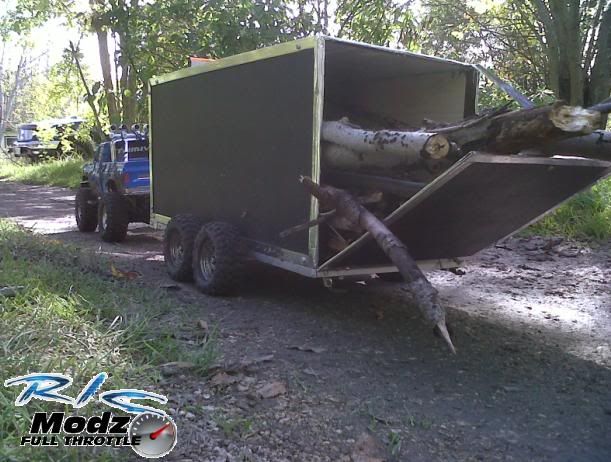 Project TLT X-Trail Hauler Trailer
(Summer 2010)

What started to be a flat deck dinky hauler trailer turned into a complete boxed in cargo hauler trailer. It is built from 90' deg. angle alum channel,
and c-channel alum. stock for the frame. The base is solid wood, with wood paneling. The trailer does have a motion activated light on the inside,
and rear LED tail lights that do plug into the truck itself for power. The trailer is capable of hauling any 1/10th scale sedan/touring car. It may also
haul any type of cargo you can think of on a small scale size. The TLT-1 X-Trail truck needed very little upgrades to pull such a unit. I only had to
fabricate a trailer hitch and take out the memory foam from the tires, and add regular tire foam. The ride is smooth and fun to drive.
I also have a towing/hauling LED strobe on the front for added effect. Just because. I hope you enjoy it,
I know this project is one of my goofy ones, but I had fun building it and it catches attention everywhere it goes.